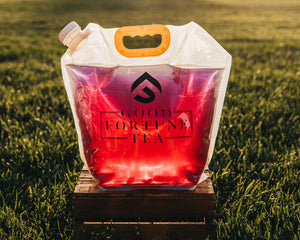 Herbal decaf with beautiful hues of violet combined with citrus and hints of fresh mint to quench your thirst and revitalize your body.
Organic Cold Brew Tea.
All orders placed must be picked up the same week.. Farmers Market Locations: Bruce Trent Park Farmers Market (Wednesday ) Southern Highlands Farmers Market (Sundays) Hours: 9am-2pm.